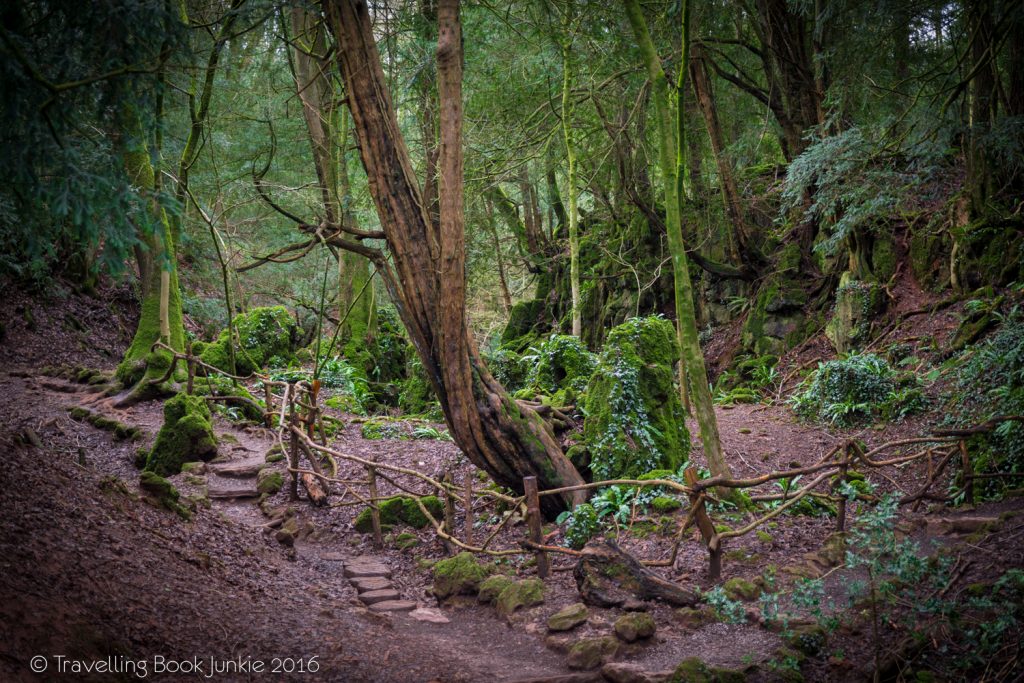 Puzzlewood: A Magical Place to Spent Time
If ever there was a place to capture your imagination and make you embrace your inner child, Puzzlewood in Gloucestershire is it.
Here, whilst wandering through the undergrowth, wading through the crisp, crunchy leaves underfoot, it is easy to visualise a world full of elves, trolls, fairies and gnomes, for Puzzlewood is a mythical landscape where fantasy flourishes.
At every moss-covered turning you come to expect that a little nymph will jump out from behind a boulder and introduce you to a wonderful world hidden away from outside prying eyes; a world that only a few have ever had the pleasure of truly experiencing.
"Puzzlewood is the most magical forest on the face of the earth"
(Kathleen Kennedy – Film Producer)
Puzzlewood is a place that has inspired many, from authors to film producers, it appears that anyone who visits walks away with a story to tell and it is easy to see why.
When you are staring up at the towering yew trees, especially on a day when the leaves are still glistening from the morning dew, you easily find yourself transported into a world of make-believe. 
As the sun begins to creep through the openings, showing you a whole new world to explore it is hard to contain the excitement from within – please let today be the day that I too stumble across Enid Blyton's Enchanted Wood where The Magic Faraway Tree resides, for I spent much of my childhood longing to meet the Folk of the Faraway Tree.
"A Single Dream is more powerful than realities"
(J.R.R. Tolkien)
Through the maze of pathways, and over bridges you will wander.  Each step taking you further from the reality you have only recently left behind.  This is a world meant to be explored.  This ancient woodland wraps you up and holds you dear until you wish to return to the real world.
Wandering these famed woods for ourselves, it is easy to see how Tolkien was able to gain inspiration for his magical, hobbit enclave that is Middle Earth.
It is assumed that all writers have a muse of sorts, and the suggestion is that, the moss-covered maze of trees in Puzzlewood are what inspired the fantasy writer to create the fabled world that millions have grown up reading about.
For me, it's easy to see how this wonderful forest could easily have been compared to the impish land of the elves, Lothlórien, or the ancient woodland of the Old Forest, with its dark, dank corners influencing Tolkien to create a world where darkened shadows frighten diminutive creatures that live close by.
It is believed that Tolkien is not alone however and that many out there that have been influenced by sky high trees, with their twisted roots protruding from the soggy moss-peppered floor, including J.K. Rowling and the Dymock Poets.
With the added popularity that filming has here it is surprising that more people do not visit each year.
What, You Didn't Know That Puzzlewood Was a Film Location?
In recent years, Puzzlewood has been graced with the presence of some very well-known stars, including Hollywood Royalty.  Not only have Daniel Ratcliffe, Rupert Grind and Emma Watson wandered around the Forest of Dean whilst filming Harry Potter & the Death Hallows (Part 1) the crew of J.J. Abrams Star Wars: Episode VII: The Force Awakens have been known to throw a light-sabre or two around under the canopy of dark green leaves.  However, for me, if I had known that Chris Hemsworth was running around the forest in his rugged garb whilst filming The Huntsman: Winter's  War, a dark fantasy based loosely on the German fairytale, 'Snow White', written by the Brothers Grimm, I would have been down there in a flash.
Film buffs, nature lovers and Middle Earth explorers grab your walking boots and head to the magically world of Puzzlewood.
When to Visit Puzzlewood
Due to the nature of this attraction it is seasonal, so if you plan to visit during the winter season, please check their website for up-to-date opening times.  Also note, that if you travel during  time of high winds Puzzlewood may be closed for safety reasons.
At all other times Puzzlewood opens at 10am with last entry being at 3.30pm. 
A day pass for adults is £6.50 whilst children pay £5.50.
Puzzlewood does run various events throughout the year including live theatre performances so make sure you check in with them regularly on their website for updates.
Have you visited Puzzlewood? 
Do you live near any other locations famed for inspiring great writers and film producers?