Why do book lovers need to become more eco-friendly?
It may seem strange to suggest that book lovers could become more eco-friendly, but the fact is that the average bookworm's novel consumption is still having a negative impact on the planet and after recently watching David Attenborough's latest documentary on Netflix, I have once again been forced to consider the ramifications of my lifestyle on the world.
It is probably fair to say that, on the whole, book nerds do not even consider their carbon footprint when walking into the bookstore to pick up a newly released novel from their favourite author or the fact that our images on Instagram are far more appealing when we are photographing the physical edition of the book, but unfortunately, our love of colourful bookshelves does come at a price.
The production of paper of course leaves a carbon footprint, and we are all aware of the need to cull trees for this, but then add to this all the gallons of water guzzled by the paper mills each year to produce books and newspapers, there is a clear impact being made on the environment.  
Each year more than 2 million books are sold around the world, with one tree, on average, being able to produce 100 books. When you think about it that's a lot of trees needed each year just to keep on top of the current demand, unless of course publishers move over to recycled paper.
Further to that, we also need to add in the carbon dioxide emissions from the fuel used in transportation.  You could therefore argue that e-books are far more environmentally friendly, especially for those bookworms that can consume 4 to 5 books if not more each month.
But is the e-reader any better?
Obviously, they have a larger carbon footprint when manufactured, and therefore reading just a couple of books each year on your device does not make you more eco-friendly. Likewise, depending on your device, you need to consider the energy used to charge and power it – an e-reader consumes less energy than a tablet for example.
Regardless of the way we read though, we can all make sure we are making changes in our everyday lives in order to try and negate the effects our reading obsession has on the world.
Gifts for the Eco-Conscious Book Lover in your Life

#1 Second-hand book subscriptions
Instead of purchases brand new books why not look into a pre-loved book subscription box.  Some books cannot, unfortunately, be recycled because of the glue holding them together and therefore if you throw your books away they are likely to end up at a landfill site.
If you are considering a subscription of this nature then check out:
Hand me Down Book Club– offering a choice of 2 to 20 pre-loved books as part of a subscription.
Second-hand bookshelf – Does both book subscriptions and book blind dates. The subscription boxes include 3-4 gifts which help you to further live a life of sustainability and mindfulness. 
Second chance stories– offers subscriptions for both adults and children.

#2 Recycled pencils
Bookworms love to doddle and make notes either in the books they are reading or in some kind of bookish journal therefore for the eco-conscious why not buy some beautifully crafted recycled pencils so that they can continue to jot down their thoughts without worrying about what impact it may be having. You can choose between coloured pencils that are ideal for journaling while others are perfect for note-taking in books themselves.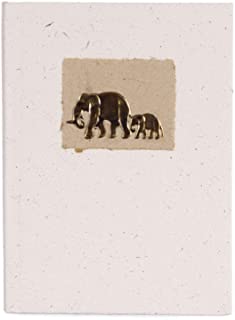 #3 Recycled Journals
Gorgeous, eye-catching stationery is a must-have accessory for any serious bookworm looking to log their reading journey and recycled notebooks have come a long way since the days of waxy tracing paper and nasty, unappealing covers. Some are even pretty enough to warrant going into a festive stocking or become part of a bigger Christmas gift. You can now get notebooks with cork covers, ones made with elephant dung, or brightly coloured ones that fit nicely into your pocket or bag.
#4 Pamper Products
There is nothing better than relaxing in a hot bubble bath with a good book so good pamper products are essential. This is where the likes of natural bath bombs and fresh smelling soaps play their part.  I for one, want to be able to relax in a bath knowing it is not full of harmful chemicals; it's not just what we eat, it's what we put on our skin as well that counts.
For lovely smelling, handmade soaps check out the Wild Sage Soaps, for natural bath bombs both Peace with the Wild and Beauty by Earth Stone have created some lovely ones.
#5 Bamboo Bath Tray
To go with the relaxing bath bombs, having somewhere to place your book and perhaps a glass of wine is only going to add to the indulgent experience, and these bamboo bath trays are wonderful for doing just that. Of course, if you want to buy a nice bottle of wine as well, or perhaps a luxury box of chocolates, I am sure any will book lovers will appreciate it.
For those that may be worried that bamboo is not sustainable, do not fear. If you opt to use bamboo products then you will have a more positive impact on the environment in comparison to items that use different materials. Why is bamboo a good alternative though? Well, for a start bamboo grows naturally and only needs sunlight and rainwater, it absorbs around five times more CO2 than an equivalent forest of trees, plus each square metre of bamboo produces ten times more product than cotton. Bamboo is also a product that can now be used in anything from the bath trays mentioned above to clothing and bags.
#6 Thermal Water Bottles
Staying hydrated is important for healthy brain function and I am one for forgetting to drink enough when I am reading, especially if I have my head in a book I just can't put down so these thermal bottles are ideal. They hold both hot and cold beverages so regardless of the weather it is bound to get a lot of use. Plus it means you get to ditch the plastic and become more eco-friendly. There are plenty of designs to choose from including one that resembles a notebook, one with a Harry Potter theme, and one with The Great Gatsby book cover printed on it.

#7 Tote Bags
You may not have noticed but bookworms have an awful habit of making sure they are never without a good book, just in case. For the larger tomes that we tend to carry around, a tote bag is, therefore, the perfect eco-friendly gift.
If none of these ideas appeal you could also consider gifting a tree planting or something similar, or perhaps signing up for an E-book or Audiobook subscription for the book lover in your life, alternatively we do have a second festive gift guide you may wish to check out.
Is your bookworm eco-conscious? What eco-friendly gifts are you buying for your book lover this Christmas?
Disclaimer: Some links in this article are affiliate links, which means that if you purchase through them, we receive a small commission. 
If you are based within the UK or the US and intend to purchase books for the bookworm in your life this Christmas and would prefer to support independent bookshops, then you can find a full list of all our book suggestions on our bookshop page.
Did you enjoy this article? Then PIN it for later…